October 28th, 2011
---
04:07 pm - Can you vote for me??
I have a huuuge favour to ask of my friends on LiveJournal!!~

I'm a member on LookBook.nu, and I've entered their Halloween contest! I might send in a few entries, but, as for now, if you like my outfit and/or have a LookBook.nu account, can you please click "hype" on this outfit?

Please vote for me!!


This is the look!

http://lookbook.nu/look/2613037-Doll-in-the-Woods

I think it'd be really cool if a lolita won one of the prizes! Especially after the deleted all my other lolita looks, calling them "costumes." :C

Also, if you'd like to add me on LookBook in general, here is my account!! (It's all normal people clothes, though. :P)

http://lookbook.nu/fauxfawn

October 13th, 2011
---
01:03 pm - SELLING ANGELIC PRETTY MILKY PLANET SET <3 (OP, headbow)
Bleh sorry, it seems like all I've been using LJ for recently is selling stuff. XD I SWEAR I STILL WEAR LOLITA. I just don't get to go to as many meets recently so there's nothing to talk about. :P

ANYWAY. I've gotten a few new dresses and am looking into buying a few more possibly, so something old has to go!

Please let me know if you'd like this set! It's been worn about 3~4 times. It's in perfect condition as far as I can tell. A tad wrinkly from being pressed against other dresses in my small closet, but perfect nonetheless!!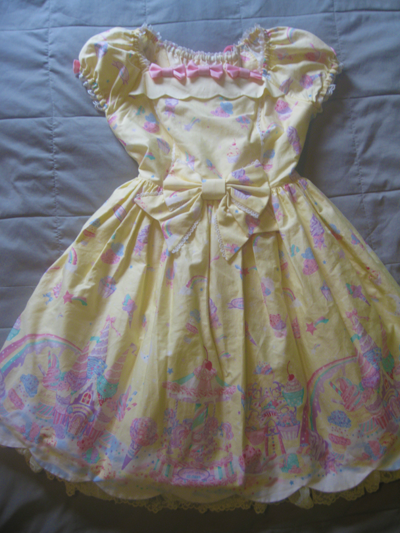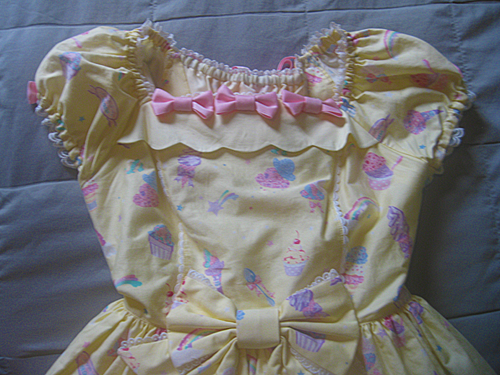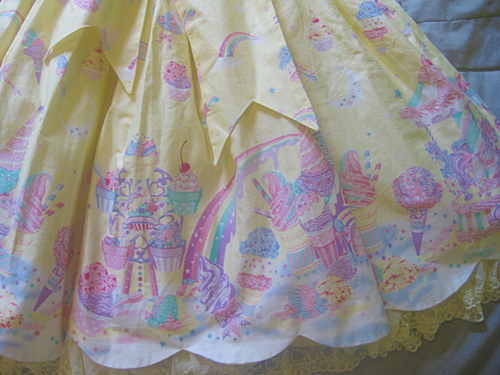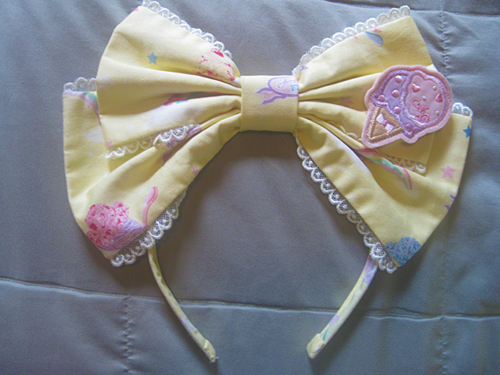 Price: $445

PLEASE feel free to haggle. This price is in part based off of the fact that I paid a ridiculous amount for the dress to begin with and that it's still popular, but also because I know it's been worn a few times and is not super brand new. Either way, haggle with me, because I would really like to sell this dress!!

I'm usually willing to sell for a slightly lower price to my friends list, and as always, you get first dibs! This is going up on the sales community TOMORROW!!

August 22nd, 2011
---
10:18 am
Haha, I'm so dumb! The other day when I posted to egl_comm_sales, I TOTALLY forgot to post a few of the things I wanted to sell! I suck. XD Anyway, here's a few things!!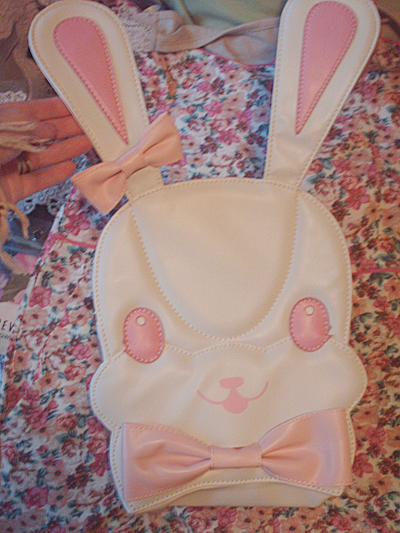 Angelic Pretty REPLICA Bunny head bag (Comes with strap to make into purse or backpack)
Price: $52
Condition: New, never used.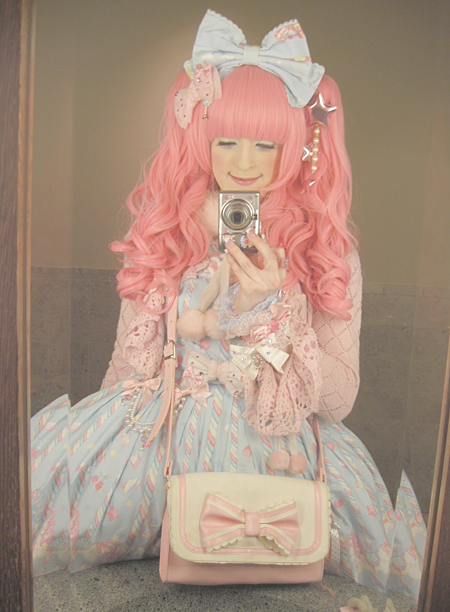 PINK Gothic & Lolita Wigs wig
Price: $45
Condition: Worn once, still, obviously, in fairly good condition!





Offbrand shoes, creme colour
Price: $17
Condition: Worn 2~3 times, light wear.
Size: 8




Offbrand shoes, black colour
Price: $17
Condition: Worn 2~3 times, light wear.
Size:8



Let me know if you want anything and/or wanna haggle! :3

May 29th, 2011
---
11:15 am - Sales post!~
I have a few items of clothing, and a few Gothic & Lolita Bibles and such for sale!
All these items are great, but totally cluttering up my limited living space!!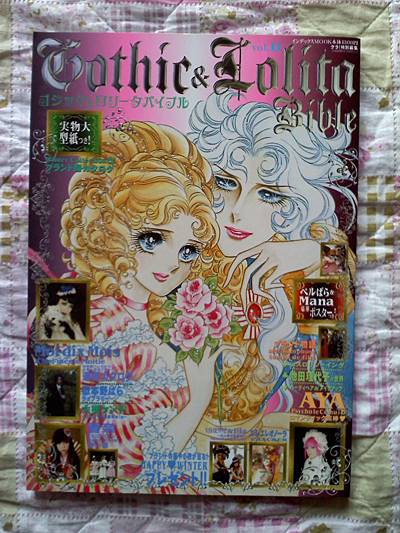 New, basically perfect condition. All stickers and freebies intact!
Price: $17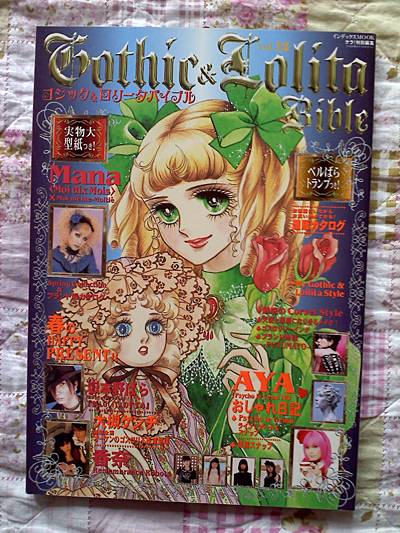 New, basically perfect condition. All stickers and freebies intact!
Price: $17




New, basically perfect condition. All stickers and freebies intact!
Price: $14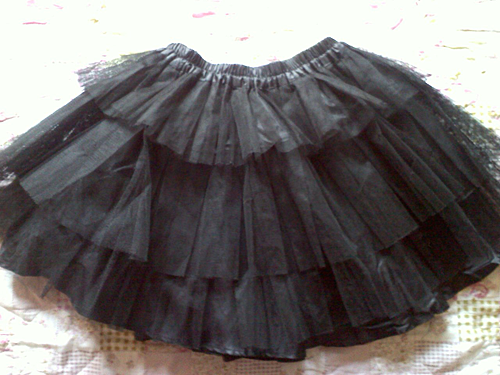 Bodyline Petticoat. New! Pretty good poof!
Price: $18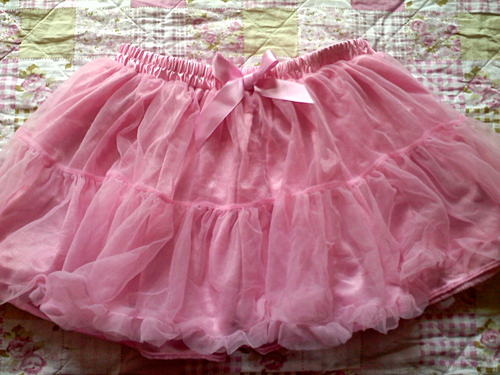 Offbrand Petticoat. New!
Price: $15




ACDC Petticoat with strawberries printed on it. Worn twice. (This one has AMAZING poof holy shit)
Price: $34




Forever 21 sweater
Price: $23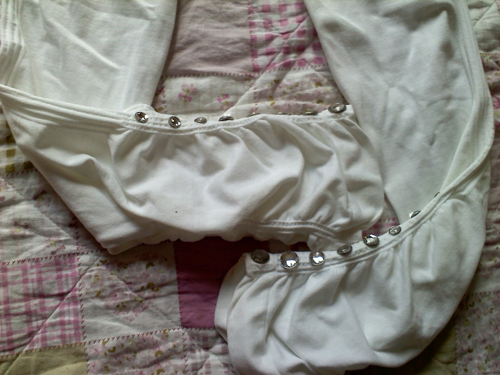 ANAP (Gyaru Brand) leggings
Price: $15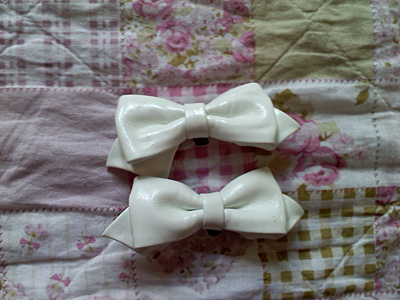 Lolita shoe bow clips
Price: $7


Aaand for these next few things, I have no idea what to charge! It's random little things. If you're intgerested in something, or a few things, just let me know and we'll work outn a price! XD
Offer whatever you want, because these last few pictures of items are meant to be haggled for! XD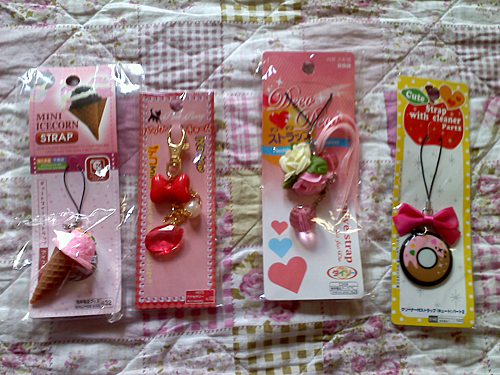 Let me know if you have any questions about anything, or would like to haggle!

Also, ALL the items in this post are still for sale.
Please comment here if you'd like anything! Name your price :P
http://faunkegin.livejournal.com/108714.html

May 28th, 2011
---
01:37 pm - ☆I HAVE A TUMBLR FINALLY!☆
Okay, okay. Soooo. I finally have a tumblr. I think I miiiite be the last person in the universe to get one.
I refused to a really long time, lol.


Anywaaaay! Here is my tumblr! Please follow me, and I shall follow you back!!
http://pastelalamode.tumblr.com/

I want to add all my friends who have a tumblr!!~

May 9th, 2011
---
01:02 pm - ~Items still for sale!~
I still have these items left for sale. Please let me know if you're interested, and we can work out a price!
(As these items have been posted before and remain unsold, I'm willing to sell them for less than my original asking price!)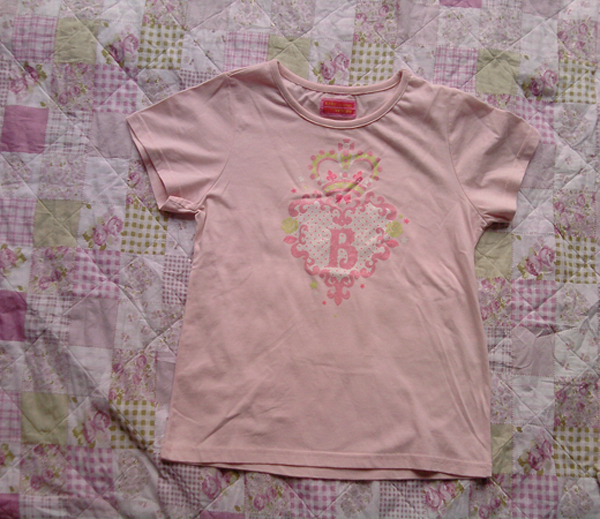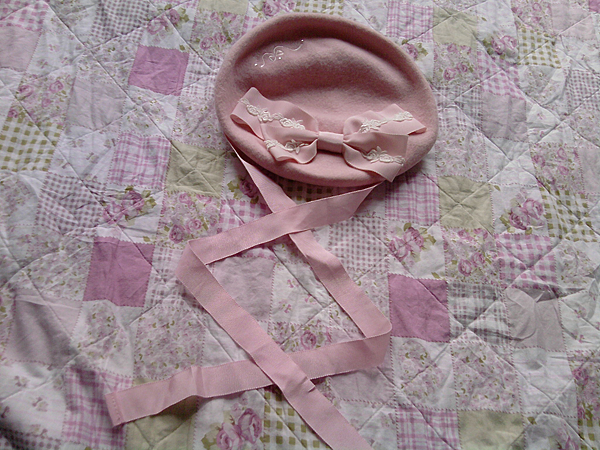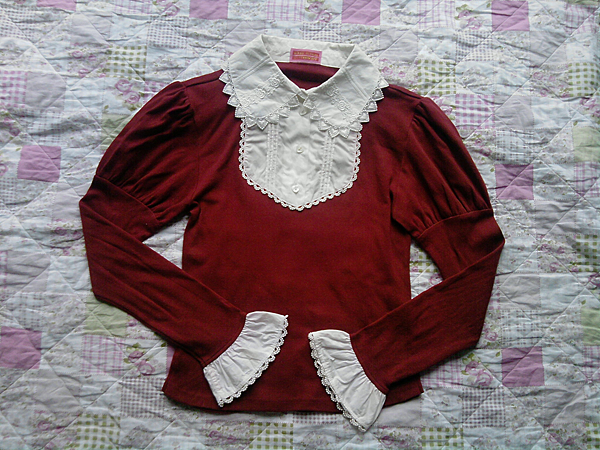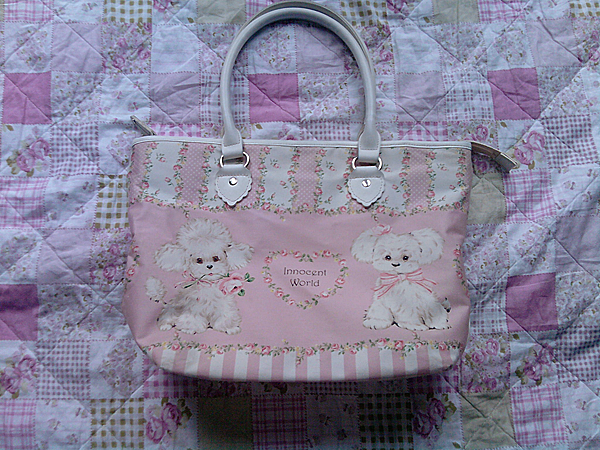 Again, please let me know if you're interested, and we can work something out!! :3
May 7th, 2011
---
02:14 pm - SALE???
I can't seem to find a picture right now, so I may just end up uploading some tomorrow or something, buuuut

Is anyone interested in buying a black, gothic/punk Atelier Pierrot dress? It was purchased by me at the Atelier Pierrot booth during the Fancy French Angelic Pretty event in San Jose.

I really love it but I haven't worn it since the event and I feel so bad for hogging it, if someone else would rather own it @.@

Let me know if any of you are interested, or would like photos!!~

April 29th, 2011
---
10:29 am - FRIENDS FIRST SALES POST!!
☆~SELLING OVER 20 LOLITA ITEMS~☆
Selling to my journal first! In about an hour, I will be updating this post to the sales community as well, so snag something now if you'd like it!!

Follow the cut for all the goodies!!~

EDIT: Sales post is here!! http://egl-comm-sales.livejournal.com/14710553.html#cutid1




(

DS: AP socks & shoes, BtSSB cutsew, sweater, beret, crown & hairties, Betsey wallet, purse, & hells, Swimmer bloomers, purse, & keychain, Innocent World purse, MILK skirt, & handmade headbow~Collapse

)
April 27th, 2011
---
12:59 pm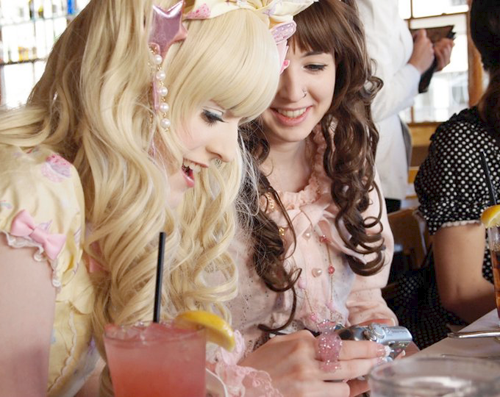 Sakuracon was really fun! I wore lolita all three days☆
I wore: Sugary Carnival, Milky Planet, and Kira Kira Doll Set! :3




I went with my friend Jenna! ♥ She's the cutessssst

(First two photos © Emerald Bond)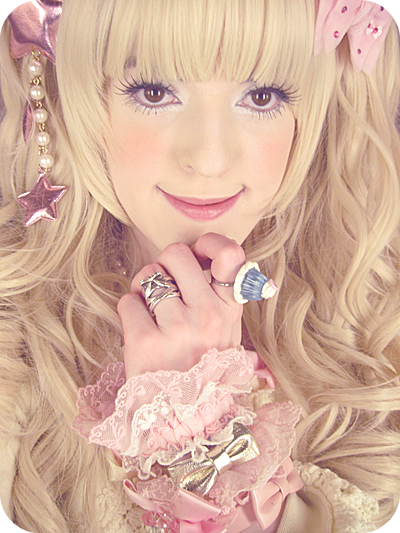 I usually hate pictures of my face, but I guess this one is ok! XD
(Even though it looks pretty crisp, I took the picture in a bathroom, haha!)
I have a loooot more pictures to share, (like 100!) but I can't upload them now because the internet here sucks, booo!

Do you guys think I should make a Sakuracon post to EGL??
Usually I've just been sticking to Daily Lolita recently, but I just feel like I haven't made an EGL post in SOOO long! XD
April 13th, 2011
---
03:01 pm - ☆★ LOLITA SALE★ ☆

Vivienne Westwood, Angelic Pretty, Metamorphose, BtSSB, Bodyline, Atelier Pierot, Forever 21


I'll be posting all of this to egl_comm_sales tomorrow, BUT, like always, I am offering these items to my friendslist first!!

Sorry all thee pictures are outside the cut! I have more pictures of most of these items, but I'm not posting them all here ust to save your eyes. Let me know if you'd like more photos of a specific garment!








Bodyline dress

Price: $34
Size: Bodyline lists the measurments as: Back center of length 88cm, Bust 84-90cm, Waist 70-76cm
Condition: Perfect. Tried on once. I got it to wear on Valentines day but I didn't get a chance to, so I am wanting to sell it!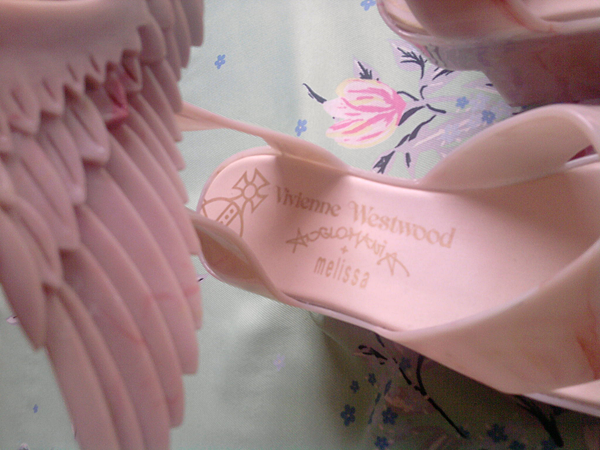 Vivienne Westwood Melissa Wing shoes


Price: $125 (With shipping, these cost me a bit over $200 new)
Size: US size 8.
Condition: These have been worn ONCE for less than 2 hours. The condition is PERFECT.






Angelic Pretty socks

Price: $22
Condition: New, never worn.







Atelier Pierot headbow

Price: $24 (Originally retailed for about $35)
Condition: New, never worn.





Huge head-eating forever 21 bow

Price: $9
Condition: New, never worn.


These next items I am selling for my dear friend!
She is not really active in the lolita community, so I am selling them on her behalf! Her own shipping options are listed below with her garments, however the rest of my rules also apply to her garments.






Metamorphose Crown Cross JSK in cream x black
Great condition, no stains or rips. The skirt portion is amazingly full and has a built-in petti for extra poof! There are buttons on the straps which could be moved to lengthen or shorten the dress.

Bust/high waist: 32-44 inches
Length: 36 inches

$210 USD shipped worldwide







BTSSB black cutsew

Worn a few times and hand washed, Still in great condition.

Bust: 30-38 inches

$25 USD shipped worldwide







BTSSB Alice Maze Glitter OTKs

Worn 2-3x and hand washed. There is some light pilling around the designs which seems to happen to all of the glittery socks I've had.

20$ USD shipped worldwide






Bodyline AP replica OTKs

Worn 1-2x and hand washed.

$12 USD shipped worldwide





Again, please let me know if you have any questions and I will be happy to answer!

Thank you for looking, and have a wonderful rest of your day!!